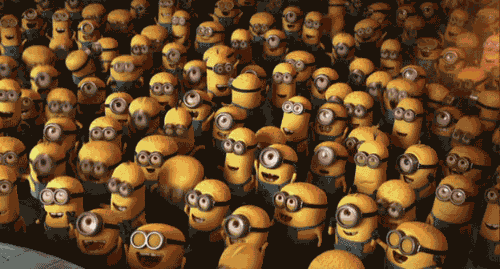 Have you ever been into something; a band, a drama/movie, an actor/actress, a sport club, etc? I'm pretty sure you have. It's called being a fan.
In my opinion, there are two types of fan. The casual one and the serious one. The casual ones like and enjoy something but they don't get so obsessed with it. The serious ones, well, they can go overboard and crazy sometimes. I'm part of the latter but I'm not delusional like how some fans can be. No, I don't wanna date them. Yeah, it would be nice to give them a hug and spend some time with them but nothing more.
When I'm being part of a fandom, I'm willing to spend my money and my time on them. For the past few years, I've been a part of two major fandoms, Real Madrid and EXO. One is a sport club and the other is a K-pop group. I'm not as into Real Madrid as I was 3 years ago but I still support them. EXO, on the other hand, I'm so invested in them that I spend almost half of my paycheck to buy their CDs, concert tickets, official merchandises and sponsorship goods. I even went all the way to Seoul to go to SM Entertainment office and SM Coex Artium to see where they practice and buy all their goodies.
Most of my friends and my family members shake their heads whenever I tell them how much these things cost. But really, though, when you love something and you have the money, why the hell not? Just think of it as a hobby. You would willingly spend your money on something that you like, right? Don't rain on someone else's parade just because you don't understand it. Let them love the things they love because it brings joy to them.